Third PRIME Benchmarking Report published
The PRIME Benchmarking Report by rail infrastructure managers led by the European Commission has been published for the third time. civity has been accompanying this project for four years now and is involved in data collection and analysis as well as in the further development of this KPI and benchmarking project.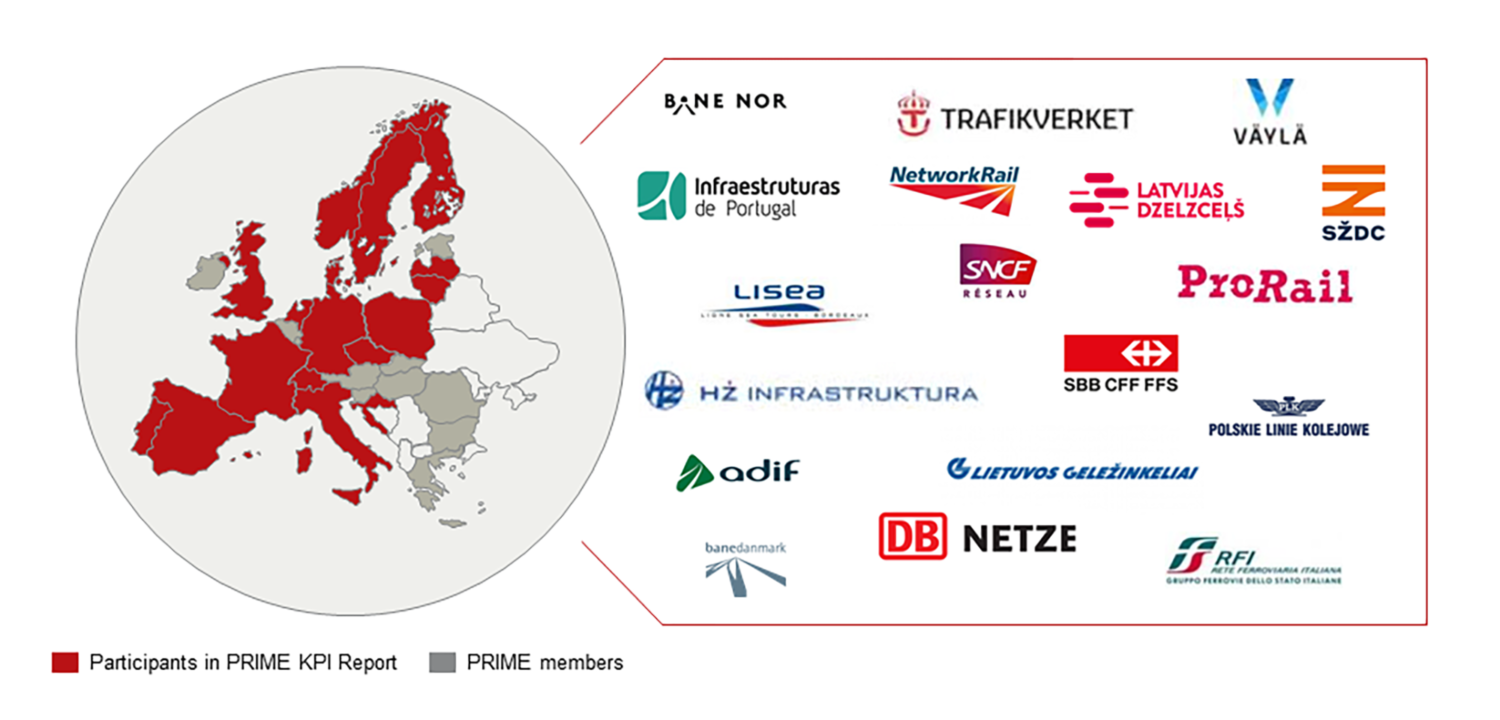 What are the objectives of PRIME?
The rail infrastructure is an essential backbone for the transport turnaround in Europe. In an effort to strengthen the role of rail across national borders, the European Commission has been working since 2001 to create a European single market also for rail. The Platform of Rail Infrastructure Managers in Europe (PRIME) is an important element of this project.
PRIME is dedicated to improving the performance of rail infrastructure. The aim is to promote cross-border cooperation between rail infrastructure managers and to enable the exchange of good practices through a jointly developed data pool and KP system. For the third time in a row, the Benchmarking Report for the years 2012 – 2018 has now been published.
What's new in this year's report?
In this report, 18 infrastructure managers have jointly agreed on the most important key performance indicators for their business and provided the relevant data. Compared to the first two reports, this edition includes four new infrastructure managers along with a number of new indicators and a more complete dataset. Taking into account its wider reach, this year's report offers, for the first time, more detailed explanations and contextual information to make the data more accessible and to draw attention to specific conditions in the different countries.
How is the report structured?
The report presents key trends and the benchmark between infrastructure managers in a time series and a cross-comparison. The main influencing factors and specific circumstances in the different countries are additionally explained so that the quantitative results can be meaningfully interpreted. Geographic, climatic, socio-demographic, historical and political, economic and technical influence factors are decisive for the performance of infrastructure managers. These different characteristics of infrastructure managers and their structural peculiarities must be considered in order to achieve meaningful comparisons
Get the report here