civity discusses future mobility issues at the NGIN Mobility Conference
Friedemann Brockmeyer will give the opening keynote speech at the 3rd NGIN Mobility Conference in Berlin and will take a critical look at the often promised but rarely seen disruption of the mobility market.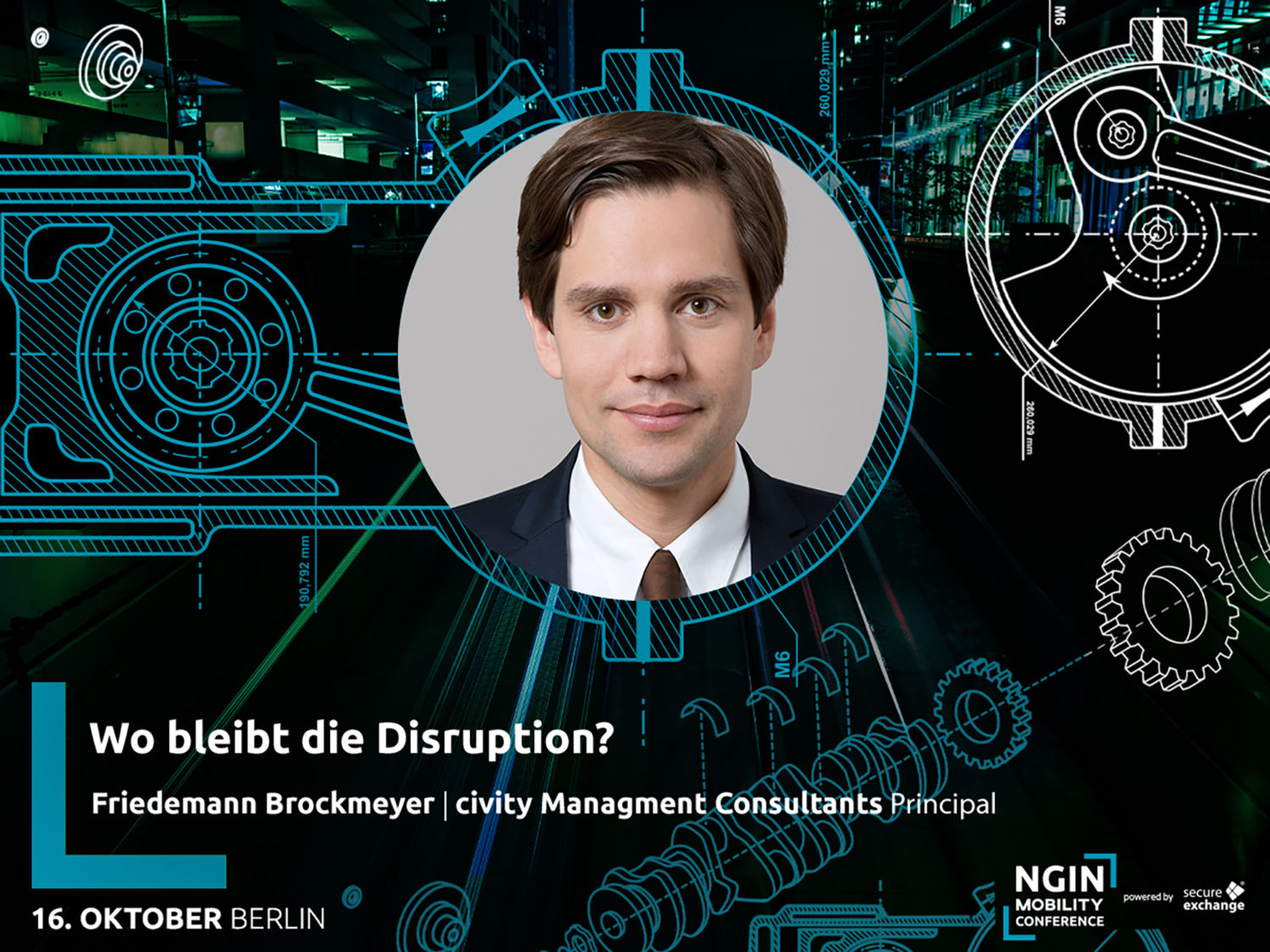 We are at the end of a decade in which every year new mobility solutions have been offered designed to support the turnaround in transport and fundamentally transform the market. However, the modal split has not visibly changed in our cities and the number of vehicles on the road has risen.
What's more, there are still no digital business models available that yield a lasting profit. Many German start-ups were launched as 'Uber challengers' and have ended up as public transport service providers. The question of where and how money can be earned in the chronically low-margin transport sector has so far remained unanswered.