Stand-up electric scooters – the first month on the German market
For a month now, stand-up electric scooters have been the talk of the town. Convenient mobility, an addition to public transport or an alternative to the car? Using our evaluations from June, we have analysed supply and demand and have come across even more exciting findings.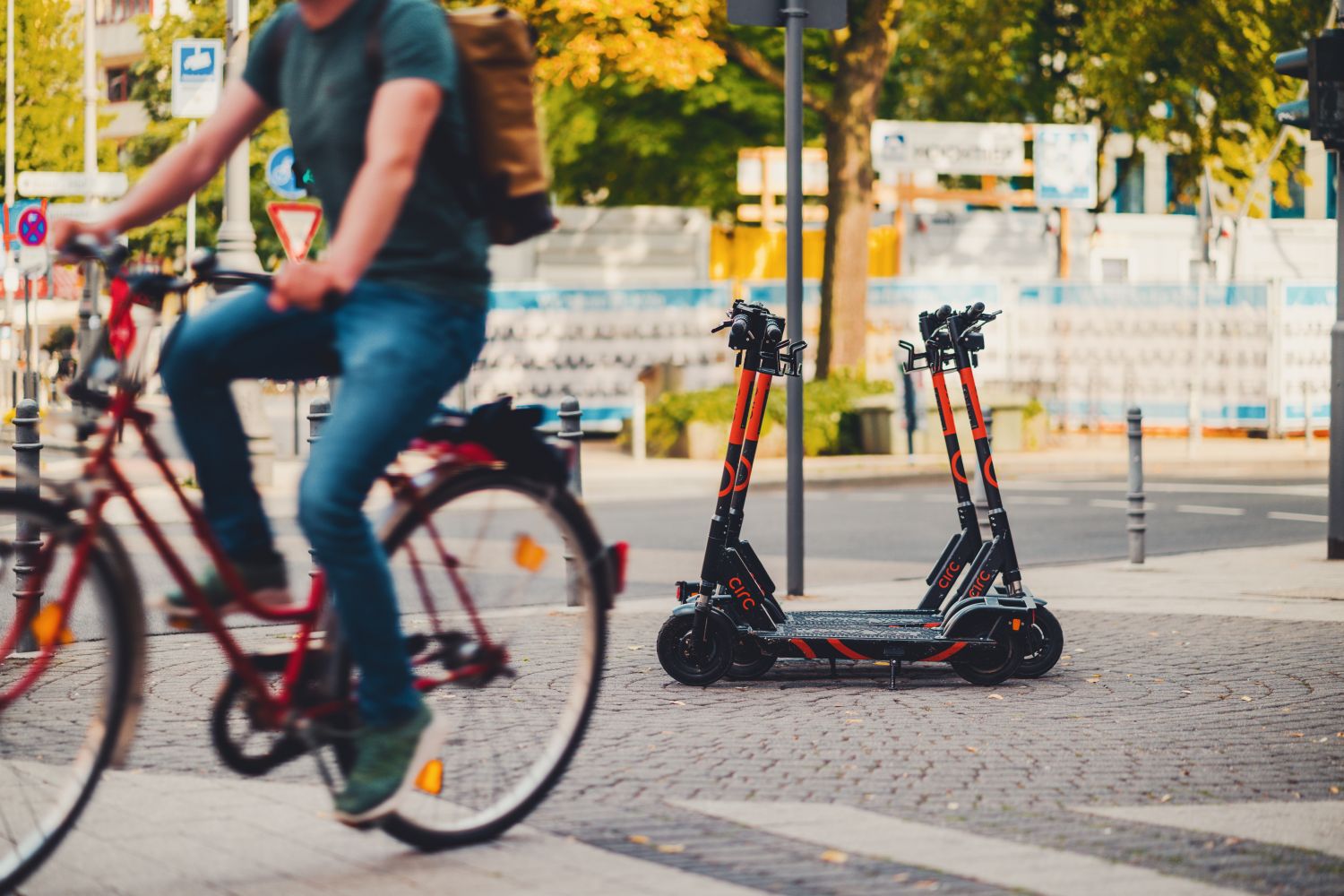 In recent weeks, there has been a rapid increase in supply. There are currently six major providers active in Germany, and many of them are already competing with each other abroad. In Berlin, for instance, four providers have now commenced operations. But it is not only in the big cities that electric scooters can be rented: Other research shows, for example, that provider circ has also rolled out its expansion strategy to include medium-sized cities with a population of less than 200,000, such as Göttingen. During our work, we found indications that this kind of expansion was well received in Augsburg, Bonn, Münster and Lübeck.
At present, however, usage still varies greatly between cities and providers. Our analysis shows usage frequencies of between one and eight rentals per scooter per day broken down according to business areas and four to seven rentals per scooter per day as the average values of providers.
In a comparison of the three providers analysed, Tier stands out strongly both in terms of the number of electric scooters on the German market and the frequency of use. Due to the high dynamics of this market, however, it is still too early to classify one provider as the clear market leader.
More information about routes, rental periods and price models can be found here.